TRANSFORMING MANAGERS INTO LEADERS THROUGH COACHING
"Cultural transformation begins with the  personal transformation of the leaders.
Organizations don't transform. People do."
~ Richard Barrett of Barrett Values Centre
TiER1 Performance Solutions & Leadership Beyond Limits, LLC Join Forces
As a result of TiER1's acquisition of Leadership Beyond Limits, Tom Rausch will be joining the TiER1 team. The acquisition will broaden TiER1's capabilities in leadership development, coaching and culture. In addition, it will allow the expansion and strengthening of Coach2Lead, Leadership Beyond Limits' leader as coach program.
Download Whitepaper:
High Employee Engagement: Creating Sustainable Success
Download this free whitepaper for immediate access to information on creating sustainable success in your organization, including:
4 breakthrough technologies that increase employee engagement.
How to unleash your employees' passions.
Where to focus your efforts to increase employee engagement.
How to measure the things that will move your culture forward.
Avoid common pitfalls that make culture transformation efforts fail.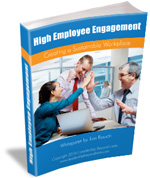 What makes a leader?
Changing customer demands, increased competition, and a brand new generation of workers is bringing more pressure than ever to create an environment where associates feel empowered to drive ACTION, take RISKS, and COOPERATE and COLLABORATE to accomplish mission critical objectives. These people need more than just a manager, they need a visionary leader… They need a COACH.
With the Coach2Lead training program, you'll develop the skills to harness the best thinking and focused action of each employee in your organization. Unleash innovation, teamwork, and collaboration through a transformative online learning experience.
Download A Case Study
We recently helped a global internal services organization navigate a two-year long culture change and leadership development effort.
The effort included all three of our signature services:
Culture/Change
Senior/Teamwork
Coach2Lead
Register here to access the complete case study.