Transformational and scalable strategies.
Generating results in today's complex business environment demands us to harness the best thinking and focused action of each and every employee.
After going through our process, your organization will never be the same—and neither will your people.
Boundry-pushing Innovation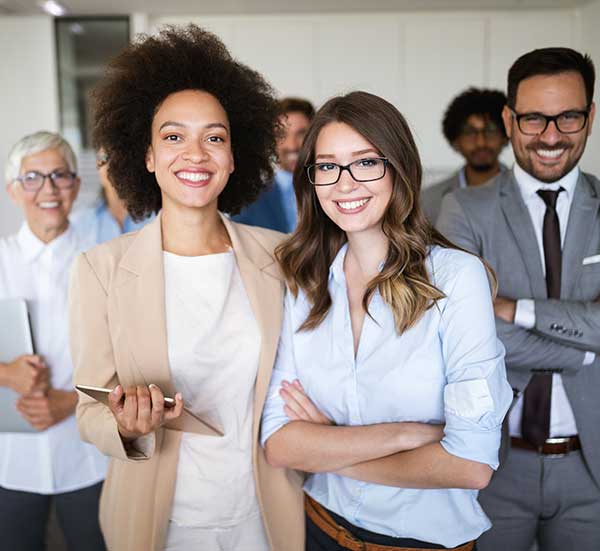 Our unique method
We aren't just leadership coaches.
We're educators using blended learning techniques to equip teams with the skills they need for lasting change, impact, and innovation.
What is blended learning?
Experiential and action-based learning for

long-term habit-building

Online anywhere-anytime programming

for busy people

with busy schedules

In-person workshops and mentoring to

strengthen social ties

and communication practices

Gamification and

on-the-job challenges

to hone new skills.

24/7/365 resources library
Customizable services for exactly what you need
Over 35+ years, we've built scalable programs companies can mix-and-match based on their needs.
We saw a marked increase in our team cohesion, which was critical given that our organization was going through major changes. 
I really appreciate how they were able to adjust our plans as unexpected changes occurred in the business, as well as their ability to understand our business and how this program must support those business outcomes."
-Tim Arnold, Global Managing Director
Who we serve
Our ready-to-implement programs can help organizations of any size.
From 100 employees to Fortune Global 500 organizations.


Our job is to construct a unique program based on your particular needs.
Individual Leaders
Be the leader everyone wants to work for and meet your major goals.
Startups
Build a lasting company with a culture built on trust, innovation, and teamwork.
Small & Mid-Sized
Grow your business with a strong, productive team dedicated to the business and to each other.
Large Corporations
Scale cultural change to stay cutting edge and relevant in a rapidly changing economy.
Create a workplace of high trust, teamwork, and innovation.
Download a step-by-step playbook for leaders for long-term culture transformation.
Your email is safe with us.
We won't share it with anyone.