During the last 20 years, scholars and practitioners in many disciplines have identified a growing gap between the complexity of the workplace and the capabilities of leaders.
This gap has contributed to what we refer to as a complexity crisis, in which leaders are forced repeatedly to make decisions without an adequate understanding of their ramifications. This leadership complexity gap was looked at in depth with government leaders following the failure of leadership to stop the 9/11 attack on the world trade center.
Dr. Theo Dawson and our partners at Lectica found there was a good fit at junior levels, but an increasing complexity gap at senior l
evels.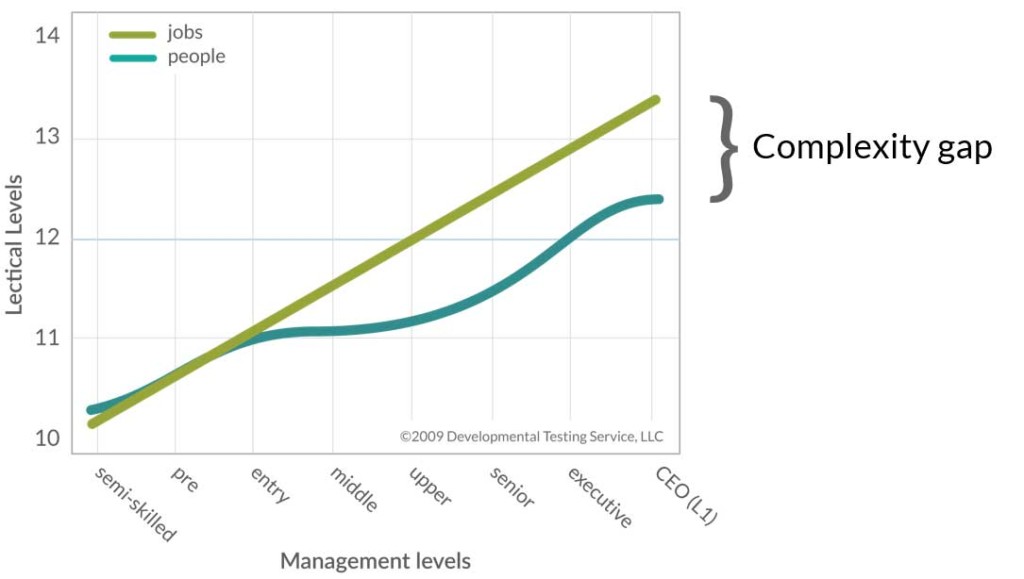 Perhaps you recognize this gap at your workplace?
There is a clear gulf between the difficulty of upper-level management jobs and the ability of individual humans to meet those demands. The pattern is pervasive  it reflects a hard truth. None of us can meet the task demands of the most complex situations in today's world.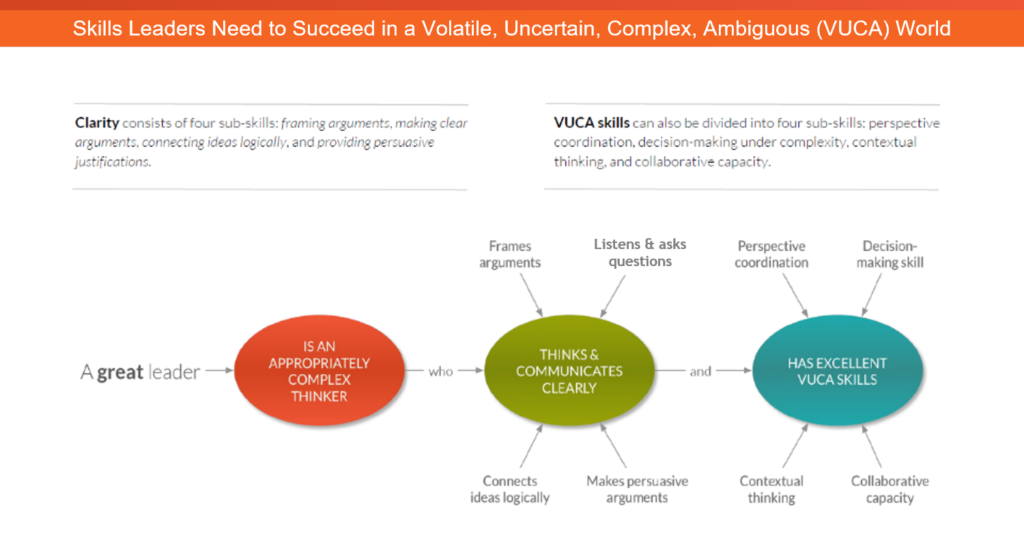 Our best hope for meeting these demands is to:
work strategically on the development of our own skills and knowledge

learn to work closely with others who represent a wide range of perspectives and areas of expertise

use the best tools available to scaffold (connect) our thinking
All our leadership solutions are designed with this in mind.
Leadership Beyond Limits core offerings are designed to develop the skills and mindsets needed to lead and succeed in a VUCA world.
Leadership Decision Making Assessment (LDMA)
Coach2Lead
Coach2Lead is a comprehensive program that helps solve the most common communication/empowerment gaps.
Executive Coaching
Executive Coaching facilitates critical mindset shifts.